Oriental Integrated is your trusted provider of exceptional Catering Services, specializing in creating memorable dining experiences for a variety of events and occasions. We understand the importance of exquisite cuisine, impeccable service, and attention to detail in delivering a truly remarkable catering experience. Here are some key points that differentiate Oriental Integrated from other catering service providers: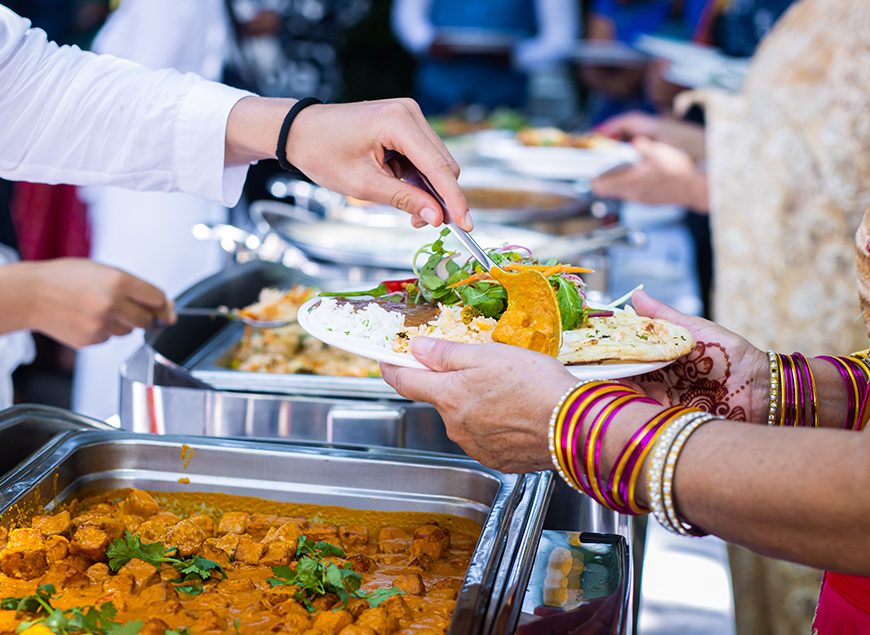 Culinary Excellence: Our team of talented chefs brings culinary excellence to the table, crafting delectable menus that cater to a range of tastes and dietary preferences. We pride ourselves on using only the finest ingredients to create flavors that leave a lasting impression on your guests.
Customized Menus: We understand that each event is unique, and Oriental Integrated takes a personalized approach to catering. We work closely with you to understand your vision, preferences, and requirements, and create customized menus that reflect your event's theme and meet your specific culinary desires.
Professional Service: Our dedicated staff of experienced event professionals ensures that your catering experience is seamless and enjoyable. From attentive servers to skilled event coordinators, Oriental Integrated provides impeccable service, attending to every detail and making sure your guests feel welcomed and well taken care of.
Flexibility and Adaptability: Oriental Integrated prides itself on its flexibility and adaptability to meet your catering needs. Whether it's an intimate gathering or a large-scale event, we have the resources and capabilities to cater to events of any size. Our team is ready to accommodate special requests and handle any last-minute changes with ease.
Attention to Presentation: We believe that presentation is a vital aspect of a memorable catering experience. Oriental Integrated pays meticulous attention to the visual presentation of our dishes, ensuring that they are not only delicious but also aesthetically pleasing. We create beautifully presented culinary creations that leave a lasting impression.
Commitment to Quality and Hygiene: Oriental Integrated maintains stringent quality and hygiene standards throughout our catering operations. From sourcing ingredients from trusted suppliers to adhering to strict food safety protocols, we prioritize the health and well-being of our clients and their guests.
Customer Satisfaction: At Oriental Integrated, customer satisfaction is our top priority. We strive to exceed your expectations by delivering exceptional catering services tailored to your event's needs. Our attentive and responsive team is dedicated to ensuring that your catering experience with us is flawless and unforgettable.